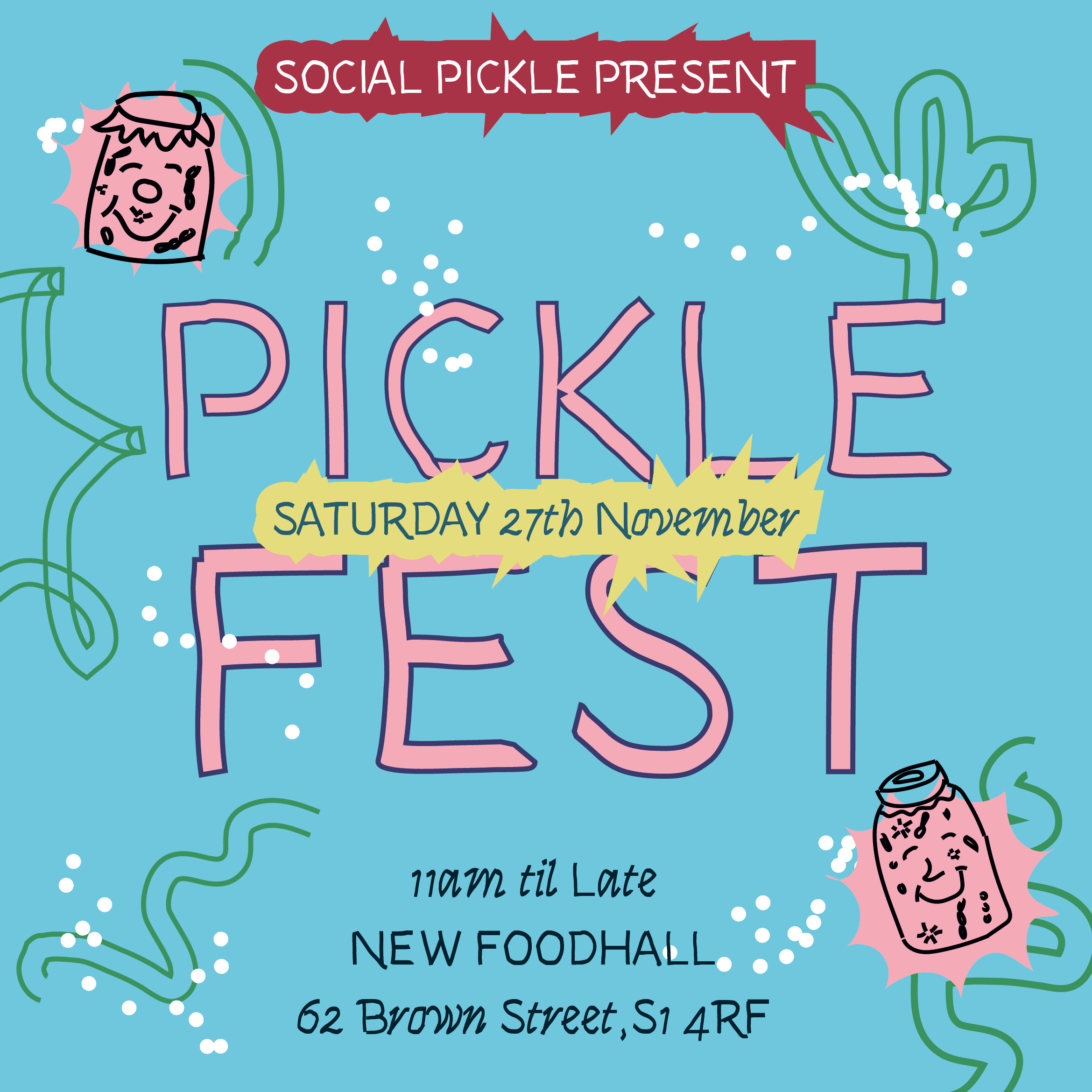 This November, Social Pickle are bringing to you the ultimate South Yorkshire Pickle Festival. Join us at the new Foodhall building for workshops, fun performances, food and more!
Workshops will take place throughout the daytime, and we will update this event as they are confirmed. Then in the evening we're inviting YOU to share your preserves and creations in a taste to the finish, community judged pickle competition!
How does the comp work?
You'll anonymously submit your creations into any of the following 7 categories:
~Jam
~Chutney
~Hot Sauce
~Not-hot sauce
~Pickles
~Ferments
~Poems - these will remain un-judged and just simply applauded!
It'll cost you 50p per entry, enter your pickles between 5pm and 6pm, when the sampling begins! Each entrant is numbered and you all then get to taste and judge them. Vote for your top 3 in each category.
We'll count them up. You'll win prizes and the adoration of millions (of invisible bacteria).
We're also counting this event as our in-real-life LAUNCH PARTY! So come and celebrate with us. 



DJs, bands and music running alongside.
There'll be a fill your own bottle vinegar tap. Probably some really cool things to look at. Definitely lots of detailed fermentation chat.
A fundraiser for Foodhall in their new space!
Cooked hot vegan food and refreshments on the day.
Wear your best bacteria.
There will be a drop in pay-what-you-can fermenting workshop in foodhall cafe between 12-2pm open and accessible to all.
**Further workshops and affiliate booking links will be shared soon. Expect lovely DIY run pickling/fermenting/saucing sessions.
One thing is for sure... get pickling!!!
Follow our facebook event for updates!